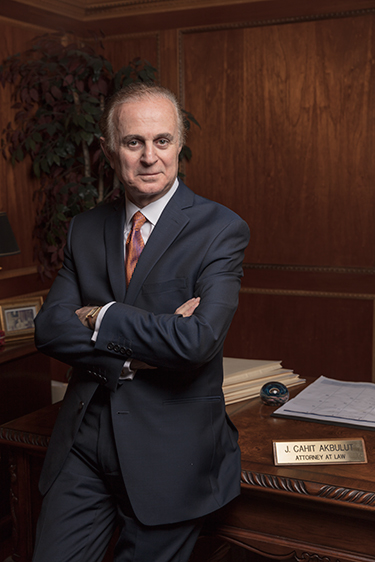 John Akbulut has been practicing law since 1981. He integrates efficient, top quality, effective work and client relationships into his practice. John is a member of New York State Bar and one of the best immigration attorneys in the United States.
He comes to practice area with experience in all facets of immigration, serving a wide-range of citizens from around the globe. Those years of experience have armed him with contacts at law firms and organizations in the Greater New York Area, as a result of which several major companies from Turkey have turned to John for their immigration needs. In addition, Mr. Akbulut has worked for and with many Turkish societies and associations, representing their interests in various phases of immigration processes.
Attorney Akbulut has been appointed as a Guardian Heritage in various cases, gaining experience along the way. He is in a unique position to prepare the firm's clients for the procedural and substantive challenges they will face in their immigration matters, imparting the wisdom and guidance they need to achieve their goals and get their petitions approved. He is a member of the New York State Bar Association, the American Immigration Lawyers Association, American Bar Association, and admitted to practice before both the State and Federal courts in New York.